RESEARCH GROUP for X-RAY ABSORPTION SPECTROSCOPY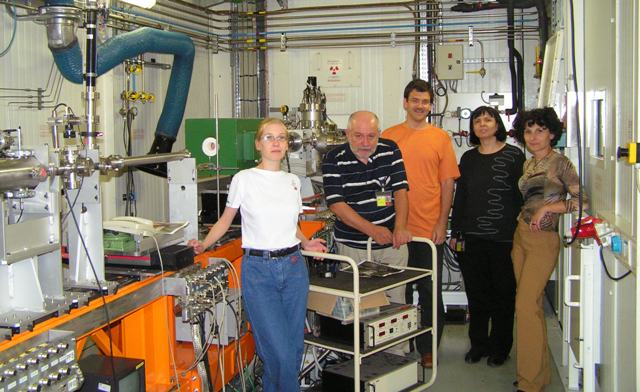 Measurements at BM29 at ESRF, Grenoble in July 2007. K. Maver, A. Kodre, I. Arčon, J. Padežnik Gomilšek, N Novak Tušar.
The work of Group for experimental atomic physics focuses on physics of the inner atomic shells. Interactions of photons with matter are studied using synchrotron radiation x-ray sources. X-ray absorption spectrometry is the main spectroscopic method used; it is complemented by high resolution fluorescence spectroscopy. Measurements are performed on the synchrotrons at HASYLAB (Hamburger Synchrotronstralungslabor) - DESY, Hamburg, Germany, and at ESRF (The European Synchrotron Radiation Facility), Grenoble, France.
Research activities of the group among others include:
studies of the collective dynamics in free or bound atoms (multiple photoexcitations - MPE)
determination of atomic structure of new materials with EXAFS and XANES techniques
investigations of exact atomic background for EXAFS spectra